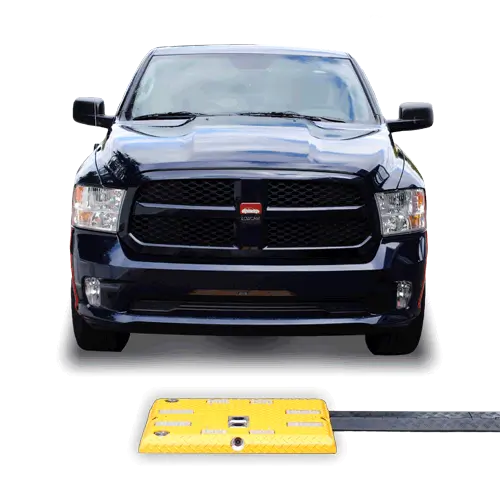 Under Vehicle Monitoring System
 An under-vehicle monitoring system, also referred to as an under-vehicle inspection system, or even an under-vehicle surveillance system, generally consists of several video cameras installed underground at facilities' entrances for security purposes.
An under-vehicle monitoring system's main role is to identify risks that are hidden under the accessing vehicles, under any apparent form; for instance, it can be used to detect bombs. This process is done by capturing images of the undercarriage (by the under-vehicle monitoring system) that get viewed on monitors, saved on DVRs, and inspected by security personnel.
The UVMS facilitates reliable and safe inspection of vehicles within seconds.
A standard archive covers weeks of recording 24/24 hours; this capacity can be extended by adding a hard-disk to cover any needed period.