Even a security lock can be AWESOME
At Zod Security, even a
security lock
can be awesome! Zod presents a lock with key sets that have yet to be reproduced... and that's not all! If you have not yet moved in, it gets really interesting. Zod offers you two sets of keys. The first for the contractors/ handymen, and the second? For the rest of your life.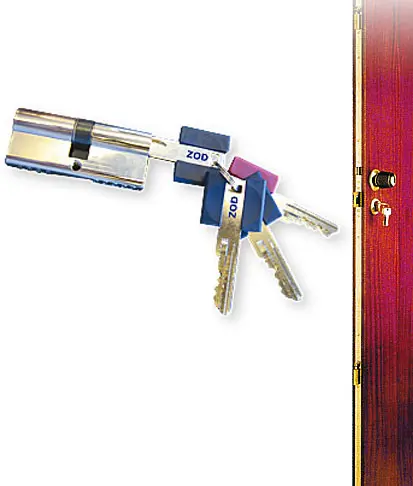 Here's why: When you have electricians, plumbers and other handymen walking in and out of your apartment, you cannot always be present. With our set of keys, you can hand in the first set of keys to anyone,
without worrying about it being stolen, lost or copied.
When you start moving your valuables to the apartment, all you have to do is to insert a key from the second set, and all
the contractors/ handymen keys get instantly disabled!